Coleman Campus
Get started at the Coleman College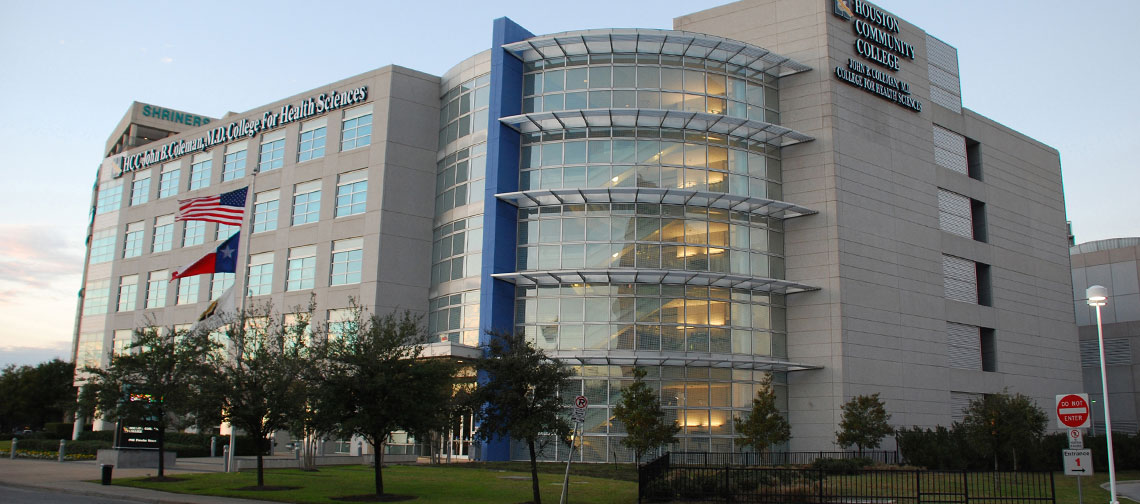 The Health Sciences Center of Excellence is a health science community college in the world-renowned Texas Medical Center, and the only one of its kind residing there. Degrees and certification programs in over 20 fastest-growing careers in medicine are offered and the school's outstanding faculty are acknowledged by their peers for leadership and vision including nursing, patient care services and therapeutic services. The Center also supports professional licensing continuing education training requirements for incumbent health care professionals.
The Texas Medical Center is Houston's healthcare and biotechnology focal point with more than 43 member institutions, 5.2 million patient visits in 2004 with over 65,000 health care professionals. Healthcare accounts for one in every 10 jobs in the region. Due to both the increasing and aging population of the region, additional hubs of the TMC have emerged all over the region. Both factors and an increasingly aging population are factors.
Current hour of operations
Reserve Meeting/Event Space
The attached map is created by a third party site and is provided for informational purposes only.