Teaching & Learning Innovation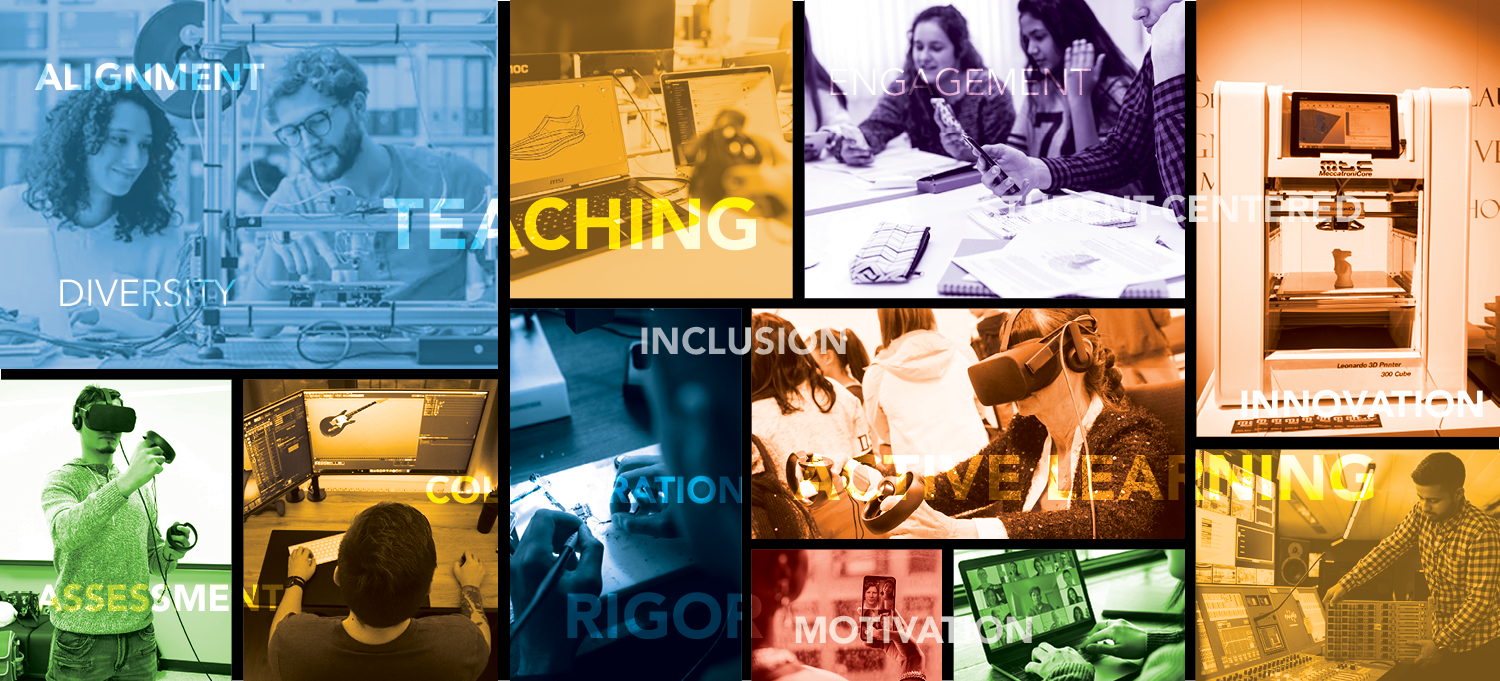 Center for Teaching & Learning Excellence
The Center for Teaching & Learning Excellence (CTLE) offers the District's primary professional development resource that supports faculty members with learning and growth opportunities in matters of teaching and learning. The TLE Certified Course Program provides instructional design support to you, a diverse faculty with differing instructional design needs and varied learning and teaching experiences. This series applies to all teaching formats – face-to-face, hybrid, and online.
Center for Learning Innovation: Central | East | West
The Center for Learning Innovation (CLI) provides faculty with training and support to infuse best practices in the use of instructional technology into the curriculum. In addition to Eagle Online, the CLI offers on-campus training support for innovative technologies, applications, and resources such as: 3D Printing, Virtual Reality, Digital Story Telling, the Learning Glass, 360 video products and other digital media projects.
Teaching & Learning Innovation
3100 Main Street
Houston, TX 77002
Phone: 713-718-5015
Office Hours: Monday-Friday, 8:00am-5:00pm
Instructional Support Call Center: 713-718-5295